08
Oct
Posted by

Creation Infoways
1040

Views
6 Things to Know About SEO
SEO is an acronym for Search Engine Optimization. The meaning of SEO is self-explanatory. To optimize means to improve a certain thing. So it basically means employing certain strategies and making a few adjustments to your website so that its ranking improves and your site shoots up the search engine, thus resulting in more traffic and leads for your business. It is all about tweaking your marketing and adjusting the content of your website so that search engines like Google start trusting your company's website and show you right at the top of the search results.
Some of the best SEO companies know what it takes to bring traffic to your website. To appreciate the value of SEO, we first must understand what it means.
There is more than one way to direct traffic to your site
There are a million ways, metaphorically speaking, to bring traffic to your website. However, not every method will be successful for you depending upon your product, the scale of the business etc. This why the best SEO company in India will study your business carefully and come up with tricks and tactics that will be most beneficial for you. Apart from certain plans that will only be applicable for your business, there are some others which can be applied across the board. Things like the ease and speed of using the website go a long way in determining the user experience. Putting certain keywords strategically also proves beneficial to direct traffic to your site. Also, one must fix any broken links on the website.
The sole aim of SEO is to generate organic traffic
The main purpose of employing SEO for your business is that you do not keep paying exorbitant amounts of money on ads to make your website visible. One must have really deep pockets to be able to sustain paying for pay-per-click ads, which is just not feasible for small and medium scale businesses. Paid marketing can be a good short-term solution to bring traffic while you push up the ranking via other means, however, it will be a huge drain on your financial resources in the long term. Also, if you do not have a strong SEO in place, your page will disappear from the top the moment your stop paying for ads. Also, another very important thing to remember is that nearly three-fourth of the page views are generated organically. This simply means that a user is more likely to click on an organic search result than a paid one.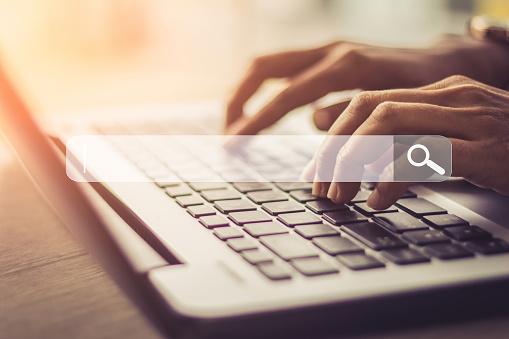 You are in it for the long haul
SEO does not give you instant results. It is a long-term commitment, but it is definitely worth the wait. You will have to wait for at least six months before you see start to see results. However, the good part is that if going up is difficult, likewise bringing you down is not that easy either. If you have moved up the ranking that means you have been ticking a lot of boxes in terms of gaining the trust of the search engine. So unless there is a dramatic change in the algorithm or some of your competitors have started marketing highly aggressively, the chances are you will stay right at the top.
A good SEO always uses ethical means
Like with most things, there is an ethical way of doing things and there is an unethical way. In SEO terms it means "White-hat" tactics, which is the correct way, or "Black-hat" tactics, which is not considered ethical. Using white-hat tactics means working within the guidelines provided by the search engines. Search engines lay out certain rules within which you have to form all your marketing techniques. There are a lot of ethical ways, like improving the content on your website and making it more user-friendly. You can do this by including certain keywords in your content and making sure the user immediately finds what they are looking for. Making it easy to navigate your site is also important, because you do not want the user to get confused, thus prompting them to leave your site in no time. Google also monitors the amount of time spent on a particular site. So keeping the attention of the user is as important to make them click on your page. Improving the speed at which your site functions also falls under white-hat tactics. To get your SEO strategy designed by the best SEO company in Delhi, log on to www.creationinfoways.com.
Black-hat tactics, on the other hand, are unethical ways of improving your search engine page results. While these may help in improving the ranking in the short term, however, if Google figures out what you have been up to, it can lead to heavy penalties. They may even bar your page from appearing in the search results. Some of the examples of black-hat tactics include publishing content on your site that has no value to the visitors, or copying content from another site and keyword stuffing.
Modern-day businesses need SEO
It does not matter whether you are a "brick-and mortar" store or on an e-commerce store, the user today does their research online before buying any product. Your potential customers simply do not have the time to go out and scour the market physically. If they get a ten-minute break from work, they can just go to a site and order things or browse what's available with a click of your fingers. In fact, up to 80% of the users do their research online and more than half the users discover about a new brand or a company when searching online. So, merely having an online presence is not enough. To be able to stand out from the competition it is important that you are present in the top-3 search results. If you are on page two or three of search results, it is as good as not having an online presence as only 25% of the people make the effort of clicking on "Page 2".
SEO helps you evolve with changing times
The way you market the product and the algorithms used by search engines always keep changing and SEO helps you to keep abreast with these changes and stay ahead of the curve. As the search engines update their algorithms it is important to alter your SEO techniques accordingly. You can subscribe to certain blogs or follow certain writers who provide information about such things. But, partnering up with experienced professionals will help you get the required results and allows you to focus on other aspects of your business that cannot move ahead without your presence.